Esalen 40 Years Ago
Pam Portugal at Esalen 1969
Anne Heider at Esalen 1969
John Heider at Esalen 1967
Claudio Naranjo at Esalen 1969
Lillie and George Leonard at Esalen 1968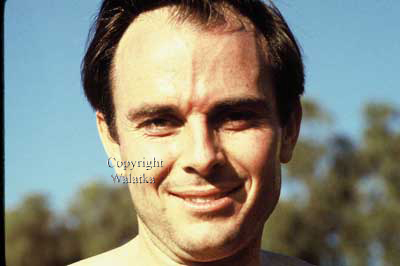 Michael Murphy at Esalen 1968
Our friends came over to our house and talked on the deck, Esalen 1969
I am just back from a trip to Esalen, the educational spa-retreat in Big Sur where I used to live. I am happy to report that Esalen continues to be as full of life and love and essential learning as it ever was.
Esalen is to the integration of mind-body-spirit as the Bauhaus was to modern design: a small school that changed everything. Esalen brought together mind, body, and spirit the way the Bauhaus brought together art, crafts, and architecture. From both institutions, famous teachers changed our culture.
Last week I went on a "personal retreat" which means room, board, and a few casual classes, as opposed to a seminar.
The Esalen property, on a ledge between the Santa Lucia Mountains and the Pacific Ocean, is comparable in grandeur and beauty to Yosemite. Esalen is much more than just property, but the place is the base.
The Esalen hot springs have been appreciated since the Esselen Indians bathed there. Over the centuries, people have found that they feel good while soaking in the hot tubs and watching waves hit shore.
At a time when California was experimenting with an excessive permissiveness (the late 60s and the 70s) Esalen was Psychedelphia. Early Esalen was uninhibited and experimental. Over the years Esalen has become more of a family place with traditions to follow. Still, Esalen is a place where you can be yourself, and where new ideas are being explored.
Even in the 1960s we were "good kids." Most of us had degrees from top universities, and knew how to behave properly if we wanted to. We all had a taste for adventure and sense of destiny--we had no doubt we were changing the course of psychology, philosophy, and medicine.
At Esalen last week, I was delighted to see that dissenters still dissent in the middle of the lodge. Healthy academic environments should cherish dissent. Co-founders Michael Murphy and Dick Price worked hard to maintain a pluralism of thought, similar to the pluralism of thought in America.
One young dissenter seemed to be of the opinion that early Esalen was a place of peace and harmony. Ha! In the late 60s the dissonance between the gestalters and the encounter-groupers was crazy.
Although Esalen is and was a place where one can go to find health, sanity, and extraordinary abilities, there will always be staff disagreement about many things. That is the good news, really.
The very cheapest way to take a peek at Esalen is to go to the baths in the middle of the night--see esalen.org/place/hot_springs.html. Next cheapest is to sign up for a massage, which gives you daytime access to the grounds for a few hours. Esalen pioneered therapeutic massage, and continues to lead in extraordinary massage experience. See esalen.org/info/massage.html.
The number one best way to experience Esalen is to sign up for a seminar. For first-timers, the Experiencing Esalen workshop is a good bet (I used to teach it). Seminars are open to anyone, first come first served. The catalog offers an abundance of possibilities. See esalen.org for information.
I would like to take this opportunity to thank the current Work Scholars at Esalen for their buoyancy of spirit.
--Respectfully submitted,
Pam RainBear Portugal Walatka, 2008
Update 2018. Are dissenters still dissenting in the middle of the lodge? I certainly hope so! Two of the primary dissenters have died of old age. I hope Esalen still fosters plurality of thought, but I do not have the current facts. I know the workshops still offer a variety of ideas.
More Esalen Photos
---
---
Photographic model releases
If you were in the Esalen Flying Circus or Residential Programs, and I have not contacted you, I need a photo release from you. Please email me: pamwalatka@yahoo.com or friend me on FaceBook. I already have releases for most of the subjects.
---
---
Esalen and Elsewhere Now

Pam Portugal Walatka
2014, age 72, now living in the San Francisco Bay Area.
Photo: Rita Kablanian

Anne Heider 2008,
now living in Chicago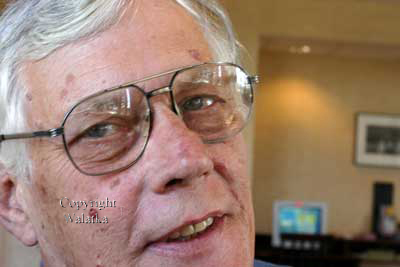 John Heider died May 26, 2010

The lodge is pretty much the same in 2008 as it was in 1968, but the trees are bigger.
The new Esalen hot springs baths, still hanging over the ocean.
The fog still touches the cypress trees in the morning.
The baths are down a path from the lodge; you can avoid the baths if you want.
The bar made a cozy place to hang out, but people don't drink much.